'Where Do I Put My Mask?' Antibacterial Mask Case - NEW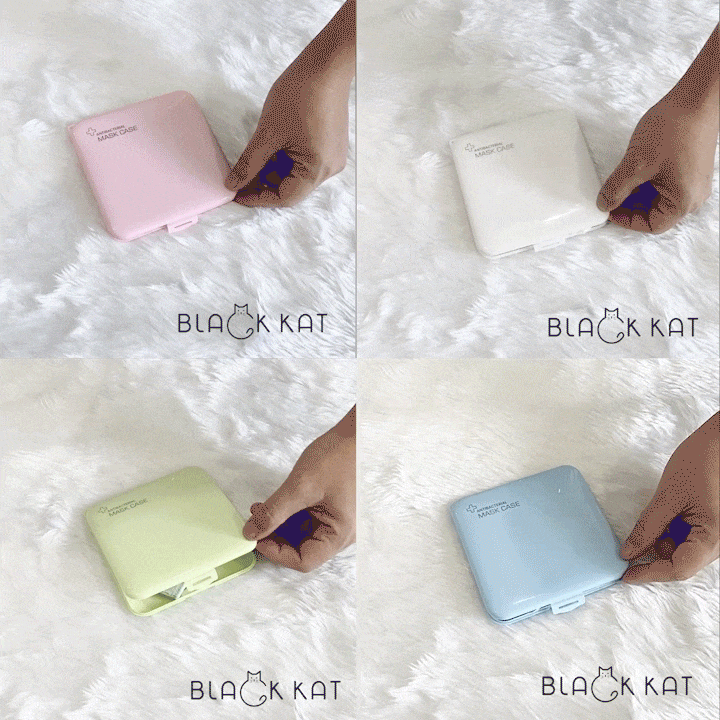 Note:  Mask is not included with case.
To purchase 'One of Every Color' you must select "4-Pack"
Due to hygienic concerns all sales are final.
However, WE STAND BY OUR PRODUCTS - if for any reason you are not satisfied with your order, please contact us and we can see about making it right.
Shipping: We ship from our location in San Jose, CA via USPS First Class with Tracking Confirmation. Due to the high volume order, Mask Case orders may take 2-3 days to be fulfilled.
When you leave your home wearing a mask to go somewhere, in the car, the restaurant, the office, for a meeting, and you arrive there, where do you put your mask?

The normal solution is to leave it hanging under your chin, but that can get uncomfortable fast. You can leave it on the table, but that is not hygienic. Or, you can bring with you a ziploc or a brown paper bag, and those work fine, but let's just face it, you must change them frequently (...and that is not environmentally friendly) and a wrinkled up baggie is just not very aesthetically pleasing to keep in your purse, car or office.
Our mask case is the perfect solution. Stylish (and some say, cute!) it is sized to fit exactly to your stylish mask (not to big, not too small), it is light, portable, and fits in your purse or large pocket when not in use. 

Made of tough plastic with silver ions (Ag+). Silver ions have been proven to reduce bacterial growth on surfaces.
Get our 2 or 3 pack for keeping one in the office, or car, or our 4 pack to give extras to family members as gifts!
Note (again): Mask is not included with case.
To purchase 'One of Every Color' you must select "4-Pack" 
Benefits:
Light and thin
Portable, fits in your purse or large pocket
Ready to protect your mask when it not in use
Protect your mask from dust, dirt, and make it stay cleaner longer
Made for one(1) mask, but depending on how thick your mask is, may fit 2 or 3
Specifications:
5.2"x5.2"x0.5"
tough pvc plastic
Silver Ions (Ag+)
Get Yours Now !